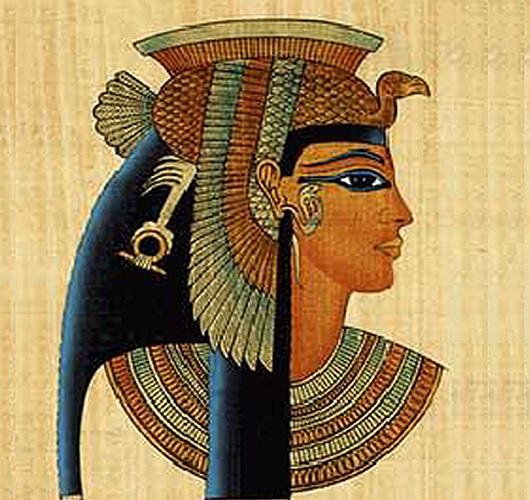 Queen Cleopatra
She became the Queen at the age of 18. She got educated on various subjects ranging from foreign language to philosophy; from rhetoric to astronomy. She showed the most famous Roman leaders, the power of Eastern woman. When she loved, she loved with all her entity. The Romans did not like Cleopatra much. They condemned her for enticing the leaders such as J. Caesar, Marcus Antonius, Octavianus and being the mother of the badnesses. West, in the era of Cleopatra was the usury and politics arena of the bossy Roman men; while the East was a world rich with productive main goddesses and the queens. Were not he Amazons the symbol of the East who run towards the Western warriors having heavy armours, with simple swords in half naked body? Were - Olba Queen Aba in Cilicia; the Queen Artemisis who was the widow of Mausolos in Halikarnas; Queen Ada who established Alinda city from the granite in Karya; Palmira Queen Zenobia in Syria and the Queen of Egypt Cleopatra – not a star of the Eastern monarchies? An important point in the relationship of Cleopatra and Marcus Antonius was Antonius's the most weak side and his trusting everyone around him exessively and his feeling a great remorsefulness when he realized his mistake. The eulogies used to affect him quickly. He used to apologize from those he committed injustices, he was generous to give to compansate his mistakes and he was harsh in punishing the guilty.
I made "three world" to meet in Mersin.
I had a child from Ceasar.
Antonius gave shores of Mersin to me as a gift. We sat at Akkale for a while…